About Our Company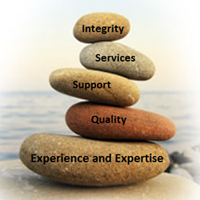 Overview :
Bioture is established in view to cater the Indian Bio-Pharmaceutical Industries. The team at Bioture has enormous experience in successfully delivering the service needs with great technical expertise to the BioPharma customers in India and other regions of Asia.
Bioture truly believes in Quality, Commitment and Responsiveness. The service needs has grown double with the growth in BioPharma market, due to which, with existing service providers, the timelines is one of the major challenge faced by the customers. To overcome this challenge and provide a better service to the customers with expertise and committed timelines, Bioture has established an excellent service center in Gandhinagar, Gujarat.
The facility has a state-of-the-art laboratories with classified Microbiology section and a well managed Chemical section with the latest and sophisticated instrumentation to get the reliable and quality output. Bioture always welcome its valuable customers to visit and ensure its capabilities. Bioture team has a very good experience in working with multinational drug manufacturers present in India and the other regions of Asia.
Quality at Work :
At Bioture, quality of work is independently governed by the Quality Management System. We would always be available for providing quality services and superior customer support. Our objective for our technical services and support is Customer Delight. We are very passionate about our objective and highly motivated to keep our customers satisfied with our services. We see our future as a best service provider for Biopharma manufacturers. We would always try and keep our standards complying with current regulatory guidelines.