Pharma / Biotech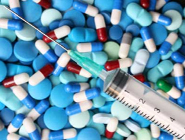 Bioture team has enormous experience in optimizing and validating the filtration process for Bio-Pharmaceutical manufacturing process. Bioture offers technical services for all major fields of filtration.
Filtration is a common practice in Bio-Pharmaceutical manufacturing to remove undesired particulate material; un-dissolved crystalline material and harmful microorganisms. Bioture has expertise on filtration of Bio-Pharmaceutical formulation products, filtration and processing of Active Pharmaceutical Ingredients (APIs), Biotech up-stream and down-stream filtration processes. Bioture offers technical services for Formulation and Filling, API and Biotech markets. The initial stages of filtration in any pharmaceutical processes are most often designed to prepare solutions for greater purification, and also to protect more valuable and even more critical downstream equipment, including 0.2 micron absolute rated and sterilizing grade filters.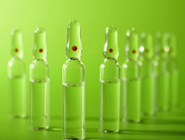 The most critical process in any Biotech or Pharmaceutical operation is the sterile filtration of the final products. However, sterile filtration becomes very important not only for the final filtration of finished products, but also for protecting the integrity of all pharmaceutical or biopharmaceutical processes, critical process fluids and intermediates by removing all the bacteria that may harm the processes.
The filtration of bulk pharmaceutical chemicals is a critical process in the formulation of chemically synthesized drug products. The inadvertent introduction of contaminants, whether organic or inorganic, will create irreversible loss to of production time and cost. A properly optimized filtration process is a key to assuring safe, high quality drugs and the most cost effective operation.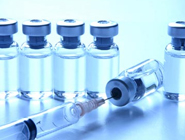 Finished drug products require the highest quality filtration possible to produce the safest, most reliable products possible. Bioture understands the criticality of nature of final filtration for finished pharmaceutical and biopharmaceutical products. Bioture offers application/ technical support for end to end filtration needs starting from removal of a visible impurity, reduction in bio-burden to producing a sterile effluent.Bioture has expertise in sterilizing grade filter validation (UnoVAL®) services. By working on optimization of filtration train, Bioture provides the most versatile and economical solution for Bio-Pharmaceutical product filtration.